Austin's Finest Limousines
Get a closer look!
Ruggedness, Luxury Limousine Style!

Enjoy your big event in our finest... packed with amenities and unique exterior.

A CLOSER LOOK →

You're in for an unforgettable treat!

When you rent our one of a kind limousine.

A CLOSER LOOK →

The perfect choice for any day!

Enjoy luxury like it was meant to be enjoyed... Inside our custom crafted limousine.

A CLOSER LOOK →
AUSTIN PARTY BUS - PREMIER SERVICES & AFFORDABLE RATES
The first thing people generally think when they ponder the choices in limousine services, is: "Can I afford it?" The answer is surprisingly most often, "YES!" You'll find that our conscientious management policies have rendered our world class services far more affordable than you might imagine. Especially if you consider splitting the cost between all of your guests. When you break it down that way, you'll find that a taxi service might actually cost you more to get across town. And, Austin Limos gives you so much more than simple transportation. We give you an experience, universally shared amongst your friends and family, that no one is going to forget any time soon!
We invite you to take this time to check out our great site. Austin Limo Bus has compiled some great information about our services, our luxury limousines, and the services we commonly provide service to.
WHY CHOOSE AN AUSTIN LIMOUSINE?
You'll find that our limousine service is something that is attainable for just about any budget. We've structured our pricing to be as affordable as possible to any group, and do our best to ensure that anyone who would like our services will be able to get what they need.
Not only do we have cost friendly rates, we quite simply are the best at what we do in the Austin area. You'll find our vehicles top of the line... but our services, yes, our services is what truly sets us above the rest.
It's healthy to want to pamper yourself from time to time. Treat your significant other to an unforgettable evening of luxury, or take out your closest friends for the most memorable evening in recent history!
Gone are the days when limousine service was reserved for the realm of celebrities and the ultra-rich. Because we are transportation specialists... we really work hard to keep our costs reasonable and our rentals accessible to anyone in Austin who needs limo service.
Yeah, we can't think of a viable reason either. We have world class limos and limousine buses, first-rate customer care, and the best chauffeurs in the industry. If you'd like to know more, just get in touch with us!
LIMOUSINE RENTALS
Treat yourself to Austin Texas' finest collection of world class stretched limousines. Our luxury limos range from the traditional to the exotic. We'd like you to know that each and every single vehicle in our fleet is custom crafted, meticulously maintained, and cleaned obsessively. We want you to feel that you're the first client to ever set foot in even our oldest and most loved limos! You'll find that the traditional stretch limo is the perfect choice for more intimate groups, and our smallest limos are a great option for even a special night out for two.

See Our Limos!
PARTY BUS RENTALS
There are some cases where a stretched limousine might be a little too diminutive, where the vast cavernous interior of a party or, limousine bus would be the best option. In those cases, you can have it all! You can have the luxury of a stretched limousine, but have all the room to fit the entire crew inside the luxurious interior of one of our limousine buses. Some of them even come equipped with a dance pole (just in case your party gets really wild)! If you're not sure which option is the best choice for you, our customer care reps will be happy to help you decide.

See Our Party Buses!
LUXURY SEDAN RENTALS
Our state of the art luxury sedan and SUV fleet is the perfect choice for those who don't quite have need for the lavish and large limousines or party buses in our fleet. Our luxury sedan service is still piloted by one of our finest chauffeurs, and offers you luxury accommodation with more flexible time-frames and various services ranging from corporate transportation to airport pick-up and drop off. If you have a need for transportation that is a cut above the rest, you can be assured that we have just what you need! Weddings? Corporate Functions? We've got you covered!

See Our Executive Sedans!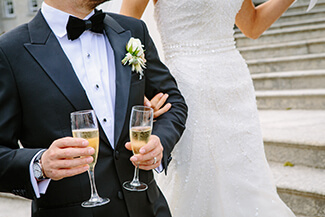 Wedding services →
UNSURPASSED WEDDING STYLE!
Your wedding is one of those pinnacle events that deserves something a cut above the ordinary. Not to mention, you're just not going to want to deal with the stress of traffic and even parking on this big day. Let us treat you, and relieve any transportation stress to make your day that much more memorable!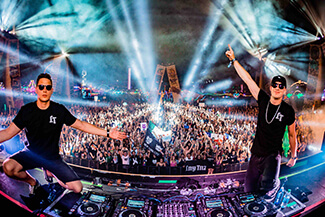 Services for parties & nights out →
UNEQUALED FOR ALL PARTIES!
Sometimes you just want to party and leave the driving to someone else. Sometimes, you want all of your friends to share in the revelry as well! That's where we come in to play. We are by far the best possible option for a designated driver service! You get the impressive entrance, and everyone is happy because we're driving.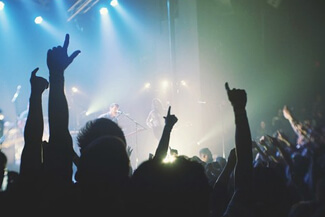 Services for any event →
UNCOMPROMISED EVENT SERVICES!
Don't let your event slip into normalcy. Give you and everyone attending with you a supreme and memorable experience in one of our luxury limousines, party buses, or even our executive sedans. We'll treat everyone like royalty, and you get the benefit of being able to celebrate from the very moment everyone climbs on board!
IF EVERYTHING STATED THUS FAR ISN'T REASON ENOUGH...
Here's a few more great reasons to choose us for your luxury limousine or party bus rental service for your next big planned event! Combine our top of the line fleet with our world-class customer service and we can ensure that your event will be one remembered long after the night has passed.

24/7 CUSTOMER SUPPORT
Our agents and support staff are always available to help, whenever it's needed!

FLEXIBLE PACKAGES
We have flexible package pricing to suit just about any budget! Big or small!

VARIETY IN DESIGN AND COLOR
Our fleet has a wide variety of vehicle styles and colors to suit any need.
We are your top of the line luxury limousine rental service for any special occasion! We're proud to serve the great state of Texas and love giving you only the very best in quality and services.